Hero: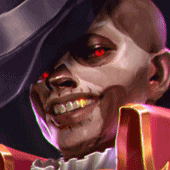 Baptiste
| Slot: A|

4/3.8/3.6/3.4/3s|

40/45/50/55/60
Baptiste pulls a vial of liquid from his vest and throws it. The vial explodes upon reaching its target or when colliding with an enemy.

Enemies near the explosion take damage and the first enemy hit is slowed.
Deals 50% less damage to minions.
DETAILS:
Damage: 80/120/160/200/280 (115% Crystal Ratio)
Area Damage: 40/60/80/100/140 (60% Crystal Ratio)
Slow Strength: 60%
Slow Duration: 0.8/0.8/0.8/0.8/1.2s