Hero: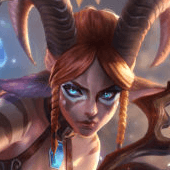 Inara
| Slot: B|

12s/11.5s/11s/10.5s/8s|

60/60/60/60/60
Inara leaps backwards and kicks away enemies, dealing damage to and summoning a wisp on affected heroes and jungle monsters. She may leap to marked enemies she has kicked for the next 3s.

Enemies knocked into a wall are stunned.
Deals reduced damage to minions.
DETAILS:
Damage: 60/120/180/240/360 (125% Crystal Ratio) (100% Weapon Ratio)
Stun Duration: 0.5s/0.5s/0.5s/0.5s/0.5s