Hero: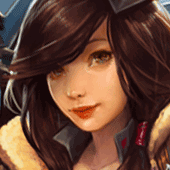 Skye
| Slot: A|

6s/6s/6s/6s/5s|

40/50/60/70/80
Skye fires a continuous stream of bullets while strafing in the selected direction for 3s. Building weapon power makes the barrage slow approaching enemies by up to 60%.

Reactivate this ability to stop firing.
Deals bonus damage to locked target.
Deals 50% less damage to structures & bosses.
DETAILS:
Damage / Sec: 140/180/220/260/340 (180% Crystal Ratio) (120% Weapon Ratio)
Bonus Damage: 10%/10%/10%/10%/10% (20% Crystal Ratio)
Slow Strength: 0%/0%/0%/0%/0% (30% Weapon Ratio)