Hero: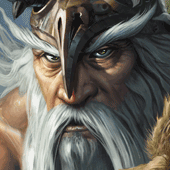 Reim
| Slot: Heroic Perk
Reim's basic attacks deal 50-160 (level 1-12) (+180% crystal power) damage over 4s and slow targets by 50% for 0.6s.

Reim temporarily gains fortified health equal to 10% (2.5% against non-heroes) of damage dealt.

Fortified health is capped at 20% of Reim's maximum health.