Hero: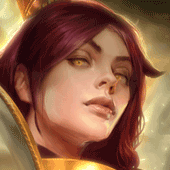 Grace
| Slot: B|

14/13/12/11/9s|

100/100/100/100/100
After a short delay, Grace knocks enemies into the air, disabling them for 1s.

Overdrive: Grace gains immunity to negative effects when casting this ability.
If this attack hits at least one enemy, Grace will immediately recover from the ability.
Deals 50% damage to minions.
DETAILS:
| | |
| --- | --- |
| | Damage: 210/290/370/450/530 (200% Crystal Ratio) |