Hero: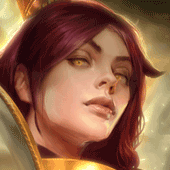 Grace
| Slot: B|

10s/10s/10s/10s/8s|

80/90/100/110/120
After a short delay, Grace knocks enemies into the air, disabling them for 1s.

Overdrive: Grace gains immunity to negative effects when casting this ability.
If this attack hits at least one enemy, Grace will immediately recover from the ability.
Deals reduced damage to minions.
DETAILS:
| | |
| --- | --- |
| | Damage: 210/290/370/450/530 (200% Crystal Ratio) |