Hero: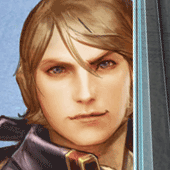 Blackfeather
| Slot: B|

6/5.5/5/4.5/3|

0/0/0/0/0
Blackfeather pierces all enemies in a line, damaging them and applying a decaying slow for 1 second. The duration of the slow is increased by 0.3 seconds for each stack of Heartthrob on the target.

If this hits at least one enemy hero, Blackfeather also gains a barrier that scales with 10% of his bonus health and recovers 35 focus. The amount of focus recovered is further increased with 2% of his Max Energy and 50% of his Energy Regen.

Overdrive: On Point gains increased range.
DETAILS:
Focus Cost: 60/60/60/60/60
Range: 7/7/7/7/9
Damage: 80/120/160/200/240 (180% Crystal Ratio) (50% Weapon Ratio)
Damage to Minions: 90/140/190/240/290 (50% Crystal Ratio)
Slow: 50%/55%/60%/65%/70%
Barrier: 125/150/175/200/250