Hero: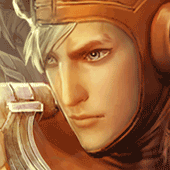 Vox
| Slot: B|

8s/8s/8s/8s/6s|

60/70/80/90/100
Vox emits a sonic pulse that echoes off nearby enemies and applies Resonance. The pulse applies a slow that is significantly stronger near its center.

Each upgrade to Pulse increases the damage of Vox's bouncing Resonance bolts.
Overdrive: Resonance bounce range increased by 2.
DETAILS:
Bonus Damage: 15/30/45/60/90
Slow (Center): 15%/17%/19%/21%/25%
Slow (Edge): 10%/12%/14%/16%/20%