Hero: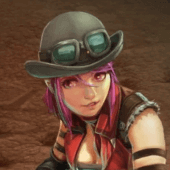 Joule
| Slot: B|

2.5s/2.5s/2.5s/2.5s/2s|

40/40/40/40/40
Joule's mech fires an energy bolt directly in front of her. If this strikes an enemy, the next Thunder Strike will have bonus armor & shield pierce.

Overdrive: At max rank, weapon damage can critically strike.
Cooldown speed improves with attack speed.
Deals 50% less damage to minions.
DETAILS:
Damage: 80/110/140/170/200 (180% Crystal Ratio) (160% Weapon Ratio)
Bonus Pierce: 10/11/12/13/14/15%