Hero: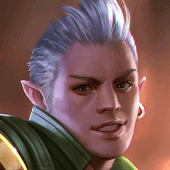 Tony
| Slot: B|

20s/18s/16s/14s/12s|

80/90/100/110/120
Tony hurls insults in the target direction. All enemies hit receive damage and are forced to attack Tony for 1.2s.

This also resets the cooldown of Come At Me, allowing it to trigger again.
Tony gains a 25% damage reduction while taunting.
The duration is further increased with weapon power up to a cap of 2s with 200 weapon power.
DETAILS:
Damage: 50/90/130/170/210 (125% Crystal Ratio)
Duration: 1.2s/1.2s/1.2s/1.2s/1.6s