Hero: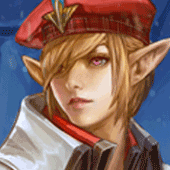 Kestrel
| Slot: B|

10s/10s/10s/10s/8s|

100/110/120/130/140
Kestrel instantly stealths and gains bonus move speed. She leaves behind an invisible mist trap that explodes when she damages an enemy hero inside it, damaging and stunning them for 0.8s.

Kestrel cannot activate this ability if she took damage from a hero in the last 2.5s.
This window is reduced by bonus weapon power.
The primary impact of Glimmershot reduces the cooldown of Active Camo by 1.5s.
Trap requires 1.2s to arm before it can detonate.
The trap has vision and can see enemies.
Turrets, Scout Traps and Flare Guns can still see Kestrel while she is invisible.
DETAILS:
Damage: 140/230/320/410/500 (120% Crystal Ratio)
Stealth Duration: 1.2s/1.2s/1.2s/1.2s/1.7s (3% Crystal Ratio)
Bonus Move Speed: 1/1/1/1/1 (0.5% Weapon Ratio)
Trap Duration: 4s/5s/6s/7s/8s (1% Crystal Ratio)