Ringo
Build: Build #1 CP Ringo
Ability Path
Item Choices
Threat Meter
Threat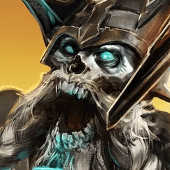 Show all
Threat
Hero
Notes

0

SAW
Try to ULT him right when team fights starts.

0

Krul
Stutter Stepping is best way tondeak with him

0

Taka
Here is where your roamer has his role with vision. If u have good vision.. It will be easy to deak with Taka.

0

Koshka
Blocking her ULT is always the best solution to deal with her.