Everyone plays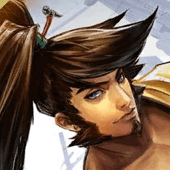 Ringo
in a different way especially in they're abilities.
Ringo's A & B
(
Achilles Shot

&
Twirling Silver

)
:
The most common thing people do at level 1 of course is put a level into they're

Twirling Silver
(this can be used for fast wave clear & help you harass your enemy laner). After that there are different ways people play with they're abilities. Some people early-mid game build weapon damage mainly and rush/max they're

Twirling Silver
depending it on for attack speed only until they get an attack speed item later. Others early-mid game build damage and attack speed rush/max out they're

Achilles Shot
for the burst and additional slow duration/amount. Some people choose to max they're

Achilles Shot
&

Twirling Silver
because they use these two abilities more than they're ultimate

Hellfire Brew
which they depend less on).
Ringo's C aka Ultimate
(
Hellfire Brew

)
:
Ringo's

Hellfire Brew
is commonly used in two ways to start fights or to finish off runaway foes.
Mana Saving Tip :
With the new boots

Halcyon Chargers
, you can buy them instead of

Journey Boots
if you want to be less mana hungry because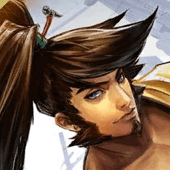 Ringo
is a mana hungry hero in all stages.